OB BizMap Information
Thank you for enjoying the OB Bizmap treasure hunt web app.
We are just getting started and we hope that you have a fun time exploring Ocean Beach with our Find It 123 Treasure Hunts.
OB Bizmap is a MapappLocal company. We are working towards bringing Bizmap Treasure Hunts to business districts all around San Diego.
Some participants might experience slow performance and errors with the web app. We apologize if you are unable to complete a Find It 123 due to bugs that may still exist in our code. We are working hard to test and correct any errors. Please follow these steps to get past some of the known bugs:
Refresh the page in your browser
Clear the cache in your web browser and restart a Find It 123
If problems persist your phone may not be compatible with the web app. We hope that someone in your group will have a phone that can be used to play one or more of the Find It 123 treasure hunts.
---
Here are a few common questions and answers that we have encountered.
Q: What happens to the photos of the QR codes that are taken on my phone?
A: They end up in your photo library on your phone. You can delete them as they accumulate or all at once after you have completed playing the app.
Q: Why can't the street view advance without touching an arrow as I walk along the street?
A: We will be building this feature into the next version of the app.
---
© Copyright 2019 MapAppLocal OB Bizmap. All rights reserved.
Warning from publisher (MapAppLocal/OB Bizmap): It is a violation of Ferderal Law referred to as infringement of Copyright to reproduce or transmit this web app or the OB Bizmap whole or in part in any form or by means electronically or mechanically, including (but not limited to) photocopying, xerographic printing, electronic information storage/retrieval systems and/or tracing. All code/programming is protected under the same copyright and reuse whole or in part is prohibited.
---
Terms and Conditions
Conditions of Use:
The services provided to you are subject to the conditions stated below in this document. Every time you visit this website, you accept the following conditions.
Privacy:
We advise you to read our privacy policy.
Copyright:
Content published on this website (digital downloads, images, texts, graphics, logos) is the property of MapappLocal and/or its content creators and protected by international copyright laws. The entire compilation of the content found on this website is the exclusive property of MapappLocal, with copyright authorship for this compilation by MapappLocal.
Acceptable Use:
You must not use this website in any way that causes, or may cause, damage to the website or impairment of the availability or accessibility of the website; or in any way which is unlawful, illegal, fraudulent or harmful, or in connection with any unlawful, illegal, fraudulent or harmful purpose or activity.You must not use this website to copy, store, host, transmit, send, use, publish or distribute any material which consists of (or is linked to) any spyware, computer virus, Trojan horse, worm, keystroke logger, rootkit or other malicious computer software.You must not conduct any systematic or automated data collection activities (including without limitation scraping, data mining, data extraction and data harvesting) on or in relation to this website without Mapapplocal's express written consent.You must not use this website for any purposes related to marketing without Mapapplocal's express written consent.
Safe Play:
During game play, please be aware of your surroundings and play safely. You agree that your use of the App and play of the game is at your own risk.
License and Site Access:
Unless otherwise stated, MapappLocal and/or its licensors own the intellectual property rights in the website and material on the website. Subject to the license below, all these intellectual property rights are reserved.You may view, download for caching purposes only, and print pages [or [OTHER CONTENT]] from the website for your own personal use, subject to the restrictions set out below and elsewhere in these terms and conditions.
You must not:
Republish material from this website (including republication on another website)
Sell, rent or sub-license material from the website
Show any material from the website in public
Reproduce, duplicate, copy or otherwise exploit material on this website for a commercial purpose
Edit or otherwise modify any material on the website
Redistribute material from this website
Links to Third Party Websites or Resources:
The Services and App may contain links to third-party websites or resources. We provide these links only as a convenience and are not responsible for the content, products, or services on or available from those websites, or resources or links displayed on such websites. You acknowledge sole responsibility for and assume all risk arising from your use of any third-party websites or resources.
Privacy Policy
At MapApp Local, we take your privacy seriously.
Personal Information:
We do not collect any personal information.
Cookies:
Cookies are pieces of information stored by your Web browser on behalf of a website. We do not use cookies.
Some of our business partners and advertisers may use cookies on their sites. However, we have no access to or control over those cookies.
Links to Other Sites:
This website contains links to other sites. Please be aware that we are not responsible for the content or privacy practices of other sites. We encourage our users to be aware when they leave our site and to read the privacy statements of any other site that collects information.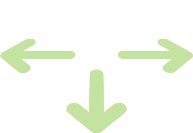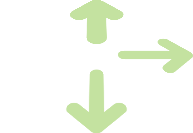 OCEAN VILLA INN

0